Gregory Lima's Recommendations
Gave us great advice and FOUND US OUR HOME!
Kelly R.
Fontana, California
We were very happy with the experience we had with Greg. Greg was very on top of things (keeping us informed, giving us the best advice, able to adjust to our schedules and FOUND US OUR HOME) Greg is a very polite, kind person with our needs always in mind. Thank you Greg.
---
Greg was an incredible agent
Jeff W.
Fontana, California
Greg was an incredible agent and helped me incredibly throughout this process. I am a first time home buyer and he answered all of my questions and walked me through the process and what to be aware of. He is a great human being and sincerely cares for his clients.
---
He guided us and helped us find our forever home
Mirna C.
Covina, California
Greg is awesome, he helped us with our home purchase and got us in a home right before Christmas. For that I am so thankful. He is very professional, helpful, and patient. In this crazy housing market he guided us and helped us find our forever home. We never felt rushed even after months of looking at different homes, and when we had doubts about a home he gave us facts not opinions which made making decisions that much easier. Definitely highly recommend. Thank you Greg for everything, we will be forever grateful for all your help through this process.
---
Very helpful and good negotiator
Nelson B.
Colton, California
Greg looked after our interests and always gave us information and negotiated for us. We are very happy with his service and he is a very humble person. Thanks for everything, Greg.
---
Greg is the agent for the job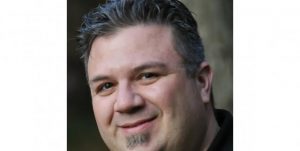 Henry Spennato
Covina, California
Greg possesses a gifted ability to bond with his buyers and sellers, forming a strong union focused solely on best practices and ethics designed to deliver success. His energy to work hard and application of good principles brings calm and order to the chaos of real estate.
---
Professional and responsive
Paul L.
Eagle Rock, California
Greg Lima helped me purchase an income-producing property in Riverside in June 2019. He understood what I was looking for and personally visited many properties on my behalf without me. I was researching properties online concurrently during this process however the property I eventually purchased was initially identified by Greg. Thank you!